Great deal!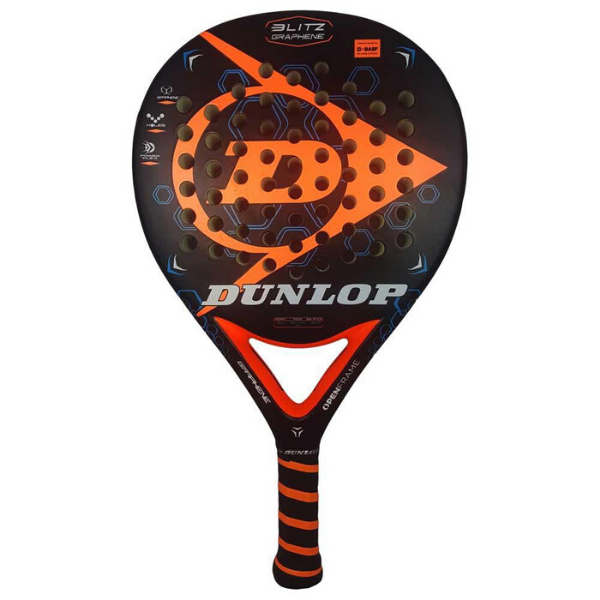 DUNLOP Blitz
Sold out
Dunlop remains one of the leading brands in the sector and a classic for players of all levels and styles of play. A brand that has managed to bring the paddle to all pockets thanks to its incredible value for money.
The Dunlop Graphite LTD included in the new collection of padel racketsthe one of the mark for this final season. A model that keeps a perfect balance between control and power with the aim of generating the best pala-player adaptation, and is that versatility is the main feature of this new Dunlop's shovel. Its manufacture consists of a carbon fiber frame, providing strength and durability with the aim of improving exposure to possible shocks you may suffer. On the contrary, the blueprints of the Dunlop Blitz Graphite LTD they incorporate glass fiifer, a material of great elasticity and will improve the sensation of ball. As for the inner core, it has been chosen to introduce SuperFlex rubber, a type of rubber that will promote comfort and adaptation.
Design is another attraction of the new Dunlop Blitz LTD 2019, a sober and elegant aesthetic with black as the main protagonists and red covering the details. A perfect padel racket for players of intermediate levels who want to continue advancing in this sport.
£96.90
Game4Padel is proud to be powered by Adidas Padel. Get a 25% discount on Adidas/Game4Padel clothing when using the password game4padel19
Clothing