Let's get back on court!
From Friday 29th May, our courts at Thistle Padel and Barnton Park LTC will be reopening following the LTA guidelines. The LTA advice regarding use of equipment is as followed "Players should bring their own equipment - it is advised to avoid use of communal rackets or tennis balls".
In order to adhere to these guidelines we would encourage players to buy their own rackets or loan a pre-used racket at £10 for 3 months (offer applies to Game4Padel members only). All pre-used rackets available on loan have thoroughly been cleaned, sanitised and re-gripped.
You can loan or pre-order racket and balls on this club shop and collect it on *date* at Thistle Padel from *time* or on *date* at Barnton Park from *time*. We will also sell equipment on site on those dates.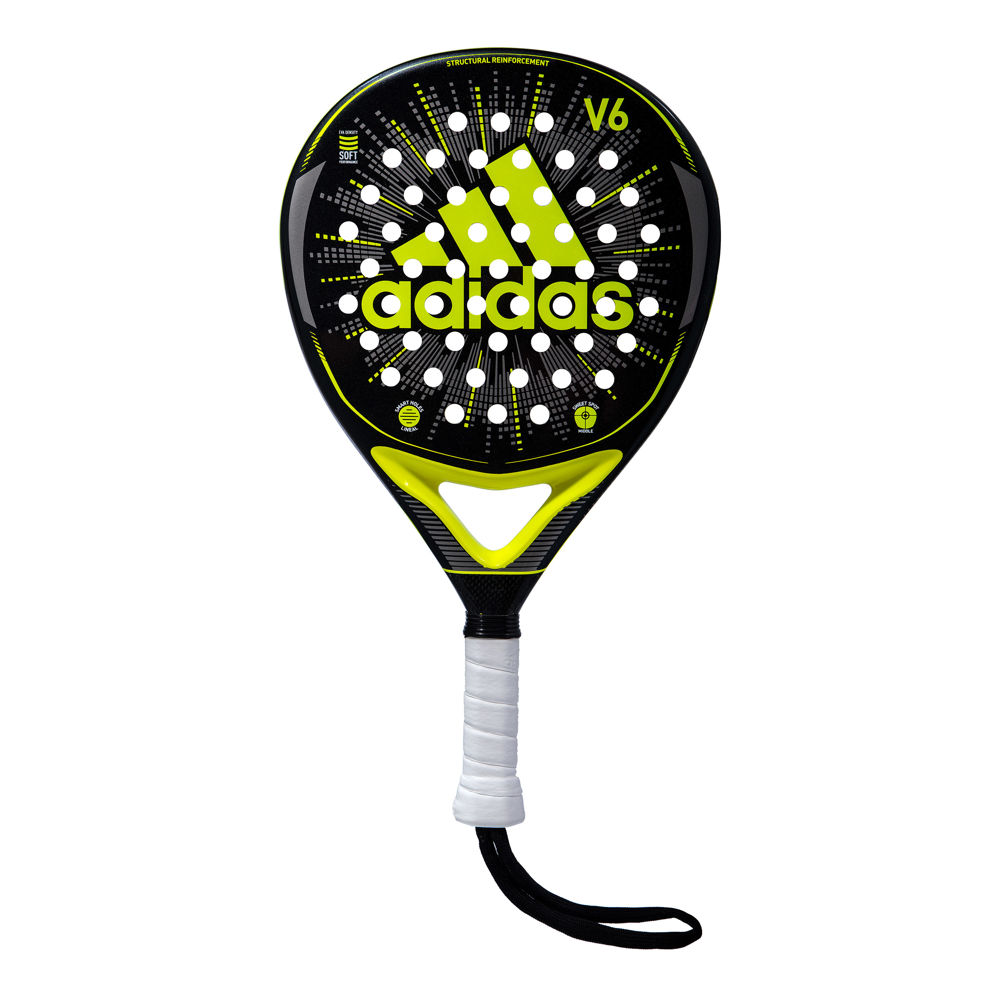 ADIDAS V6
Padel racquet made with quality materials that will give you control and comfort.
Its composition of fiberglass and low density rubber provides greater elasticity and prevents vibrations transmitted to the arm to prevent discomfort.
It is perfect for intermediate level players who train regularly and look for a balanced padel racquet that allows them to improve the quality of their game. With a modern design, this padel racquet will join you in the best way.
£64.95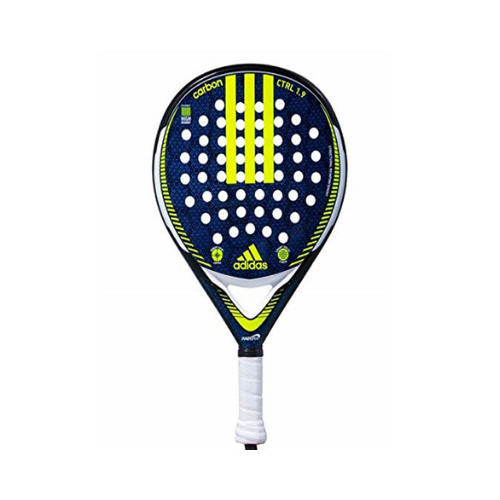 ADIDAS Carbon Control 1.9
The new carbon CTRL 1.9 racket is pure power. It's made by the combination of Innegra carbon and High Memory EVA Rubber with Power Groove technology. It will provide you the best performance for the advanced player. The best racket for the most agresive players who expect the best from the racket without loosing control.
£149.97
Game4Padel is proud to be powered by Adidas Padel. Get a 25% discount on Adidas/Game4Padel clothing when using the password game4padel19
Clothing